I have released the new version of My Homework Diary that I have been working on for a while. You can have a look at myhomeworkdiary.com
Here are a few screenshots: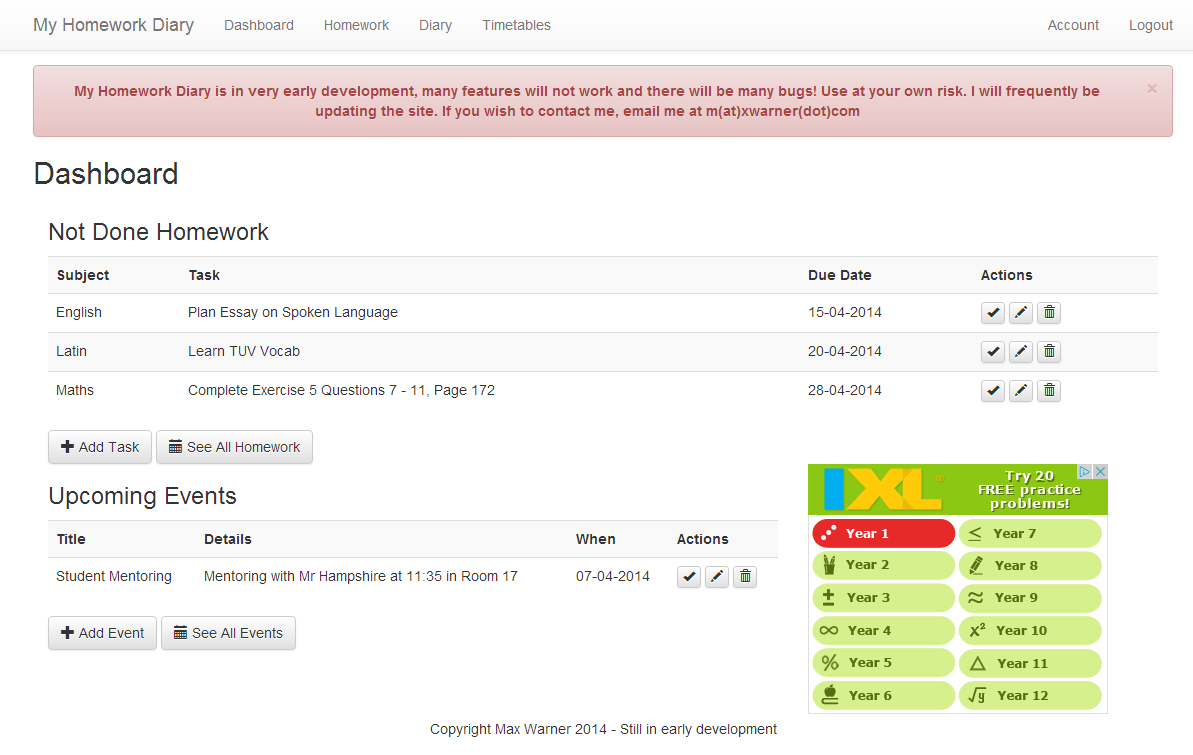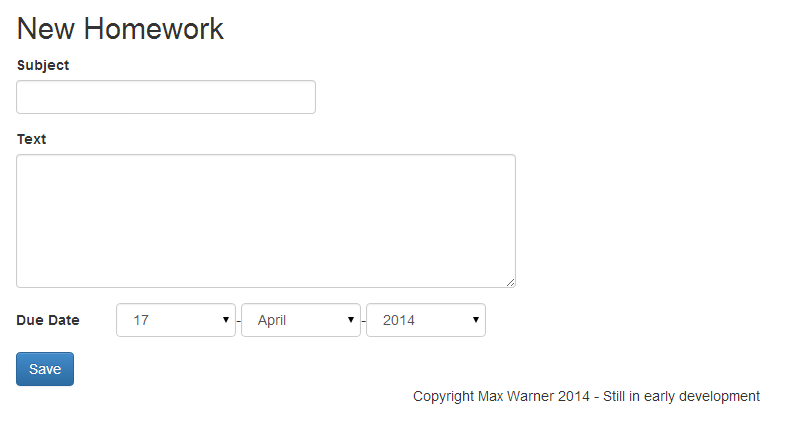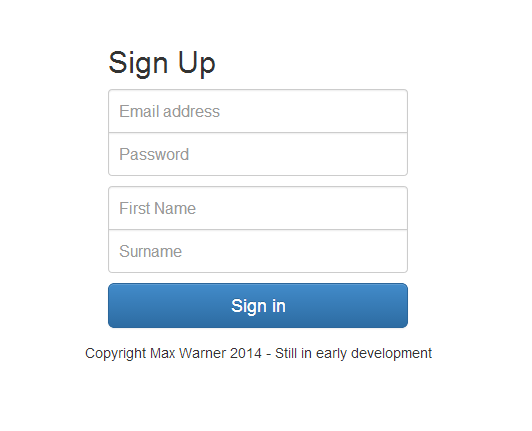 The technology
I have used several libraries in this version, unlike the prototype which was written with just the default PHP libraries. I have used CakePHP, a brilliant PHP MVC (Model View Controller) framework that has really made writing this project easier and more organised, and I had to write no SQL queries! I also used Bootstrap for the frontend as it makes it all look much better and professional, it has also been really nice to use.
I am going to continually update the site with new features and bugfixes